Coffee-quark cake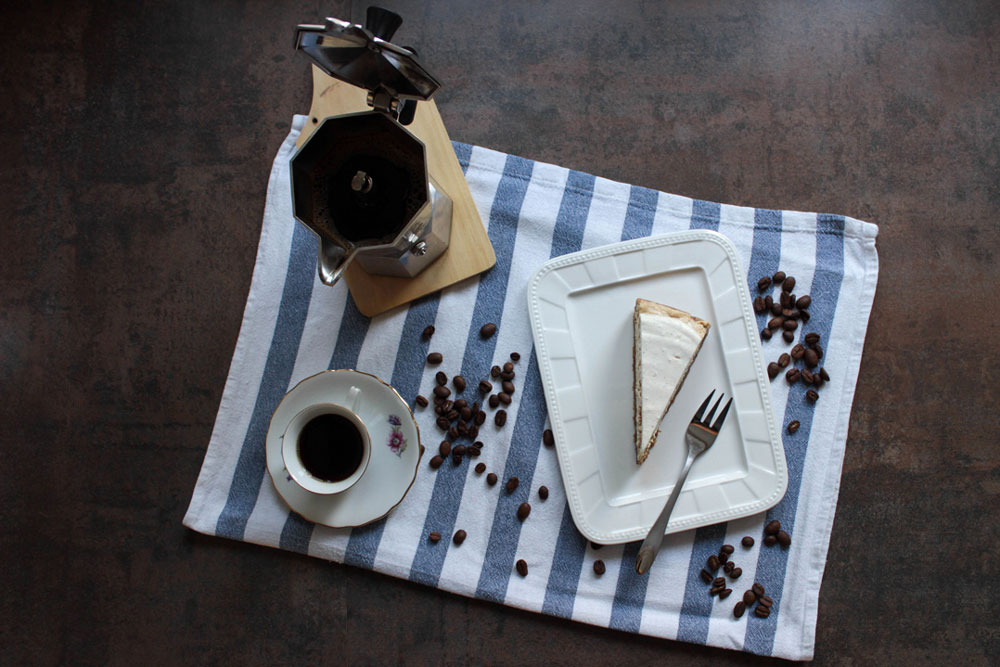 I love the smell of freshly grounded coffee beans, when the whole apartment is covered in this beautiful aroma. But unfortunately, I can't drink coffee. Only once in a while.
But, there is a great substitute for my coffee cravings. This coffee-quark cake! You can adjust the intensity of the coffee flavor according to your preferences and it is great companion to a cup of coffee.
For the best results, use quality coffee, chocolate and other ingredients. You can serve the cake with or without coffee. The taste of the cake and satisfied smiling faces will always be your best reward..:)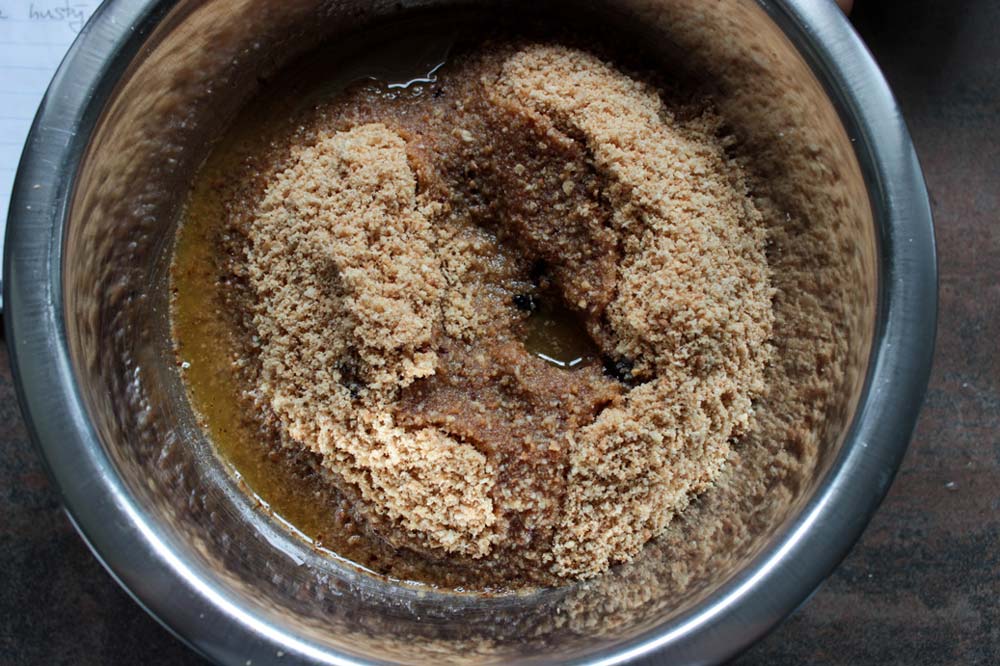 Ingredients (round spring form Ø 26 cm, serves 12)
Preparation time: 1 hour + 30 minutes freezing + 50 minutes baking
For the crust
250 g graham cracker crumbs
3 tbsp melted butter
1 tsp instant coffee (dissolved in 1 tbsp hot water) or 2 tbsp strong espresso
Coffee-chocolate ganache
250 ml cream
250 g dark chocolate (at least 70% cacao), use chocolate chips or chopp the chocolate to small pieces
2 tbsp coffee liqueur
1 tsp instant coffee (dissolved in 1 tbsp of hot water) or 2 tbsp of strong espresso – optional
Quark filling
400 g quark
400 g cream cheese (Lučina, Philadelphia)
120 g cane sugar
1 egg
1 vanilla bean
1 tbsp vanilla extract
2 tsp instant coffee (dissolved in 1 tbsp of hot water), or 4 tbsp of strong espresso
Sour cream frosting
250 g 14% sour cream
20 g vanilla sugar
Instructions
Crust
Preheat the oven to 160 °C.
In a medium bowl mix together melted butter, coffee and cracker crumbs until well blended. Press the mixture into the bottom of the spring form (you can put baking paper on the bottom of the form). Make sure it is tight and compact. Bake at 160 °C for 10 minutes. Let it cool for a while.
Coffee-chocolate ganache
Heat the cream, but do not let it to boil. Pour the hot cream over the chocolate chips and let it sit for 2 minutes. After 2 minutes, mix well until chocolate melts completely. Add coffee liqueur. If you want more coffee flavor, add 2 tbsp of strong espresso to mixture. Mix well and let it cool to room temperature. Once the crust and ganache are cooled, pour the ganache over the crust, smooth the cream and freeze for 30 minutes.
Quark filling
Meanwhile the cake is in the freezer, prepare the quark filling. In a large bowl mix together quark, cream cheese and sugar until well blended. Adjust the proportion between quark and cream cheese according to your preferences (you can use only cream cheese, or quark only — in that case use fine curd). Add an egg and mix until smooth. Finally, add vanilla seeds, vanilla extract and coffee. Mix well, pour over cooled ganache and bake at 160 °C for 40–50 minutes. After 40–50 minutes of baking, the cake is still shaking in the middle. Let it cool to room temperature.
Sour cream frosting
Mix together sour cream and vanilla sugar until sugar dissolve. Pour evenly over cooled cake, smooth and put the cake in the fridge for at least 4 hours.
Sweet coffee heaven is made! Enjoy it…:)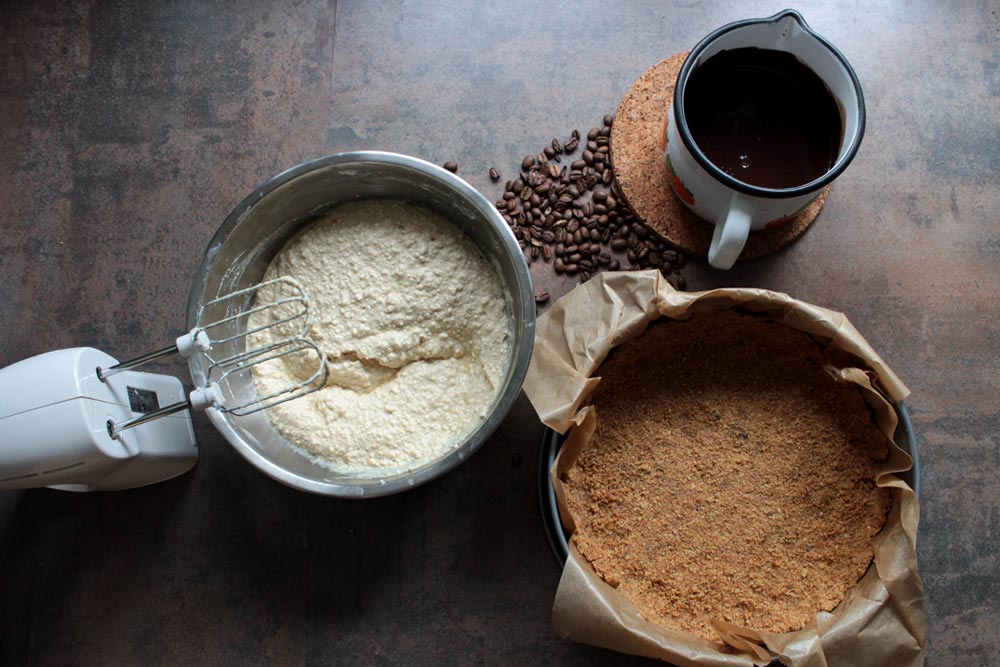 ---
---