Tacos with pulled pork in juicy orange sauce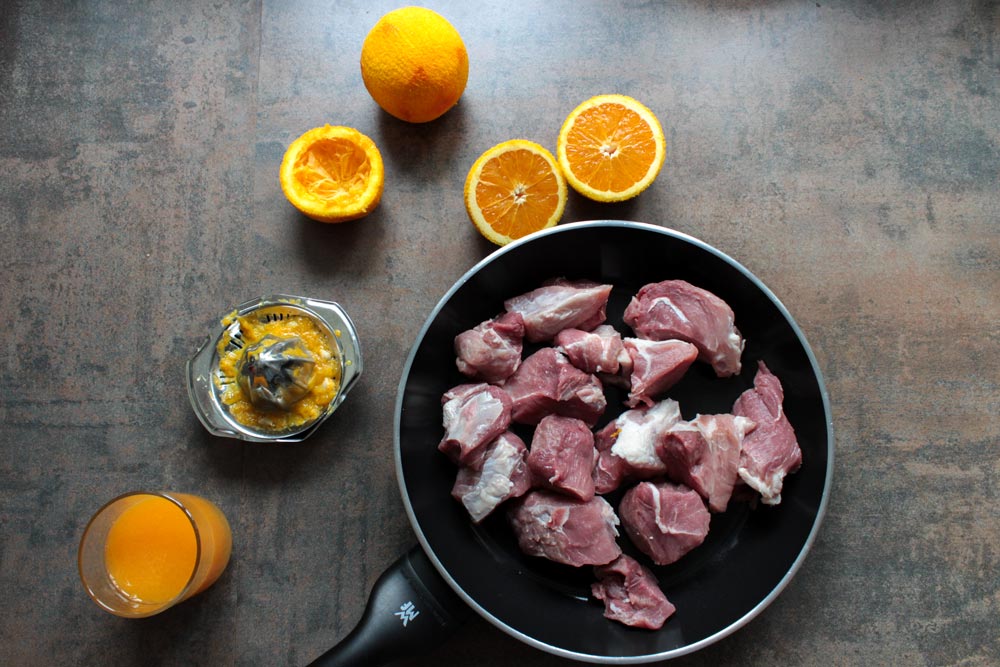 Tortillas, burritos, tacos, nachos those are great inventions of Mexican cuisine. I've already published few tips on how to fill home-made tortillas, but this one is special. Mexican chef Pati Jinich was my inspiration for this recipe.
Juicy pulled pork in orange sauce with guacamole or tomato salsa is a real culinary experience. If you like meat, you definitely should try the combination with oranges. The preparation is quite simple. You have to be patient as the cooking process is bit longer.
Ingredients (serves 8 to 10)
Preparation: 15 minutes + 1 hour cooking
1 kg of pork shoulder with a little fat, cut into 5 cm cubes
4 cups of fresh orange juice
2 cups of water
2 tsp sea salt
4 garlic cloves
2 handfuls of fresh parsley
1 tsp cumin
2 fresh chili peppers, seeded
2 tbsp of vinegar
12 pcs of tortillas
Instructions
Place the meat chunks in a heavy pan or pot, add 2 cups of water, 2 cups of orange juice and 1 teaspoon of sea salt, and bring to a full boil. Reduce the heat and cook for 30 to 40 minutes. Allow the meat to cool down.
Meanwhile, mix the garlic, parsley, chilli peppers, cumin, vinegar, teaspoon of salt and 2 additional cups of orange juice in a food processor.
When the meat is cool enough, shred it into small pieces using two forks or fingers. Mix the meat juices and the mixture of garlic, parsley and orange juice. Bring them to a boil in a heavy pan and simmer it for about 5 minutes. Add pulled pork and let it simmer over medium heat for 15-20 minutes. If necessary, season with salt.
Serve the pulled pork in tortillas topped with guacamole or tomato salsa.
Bon appetite.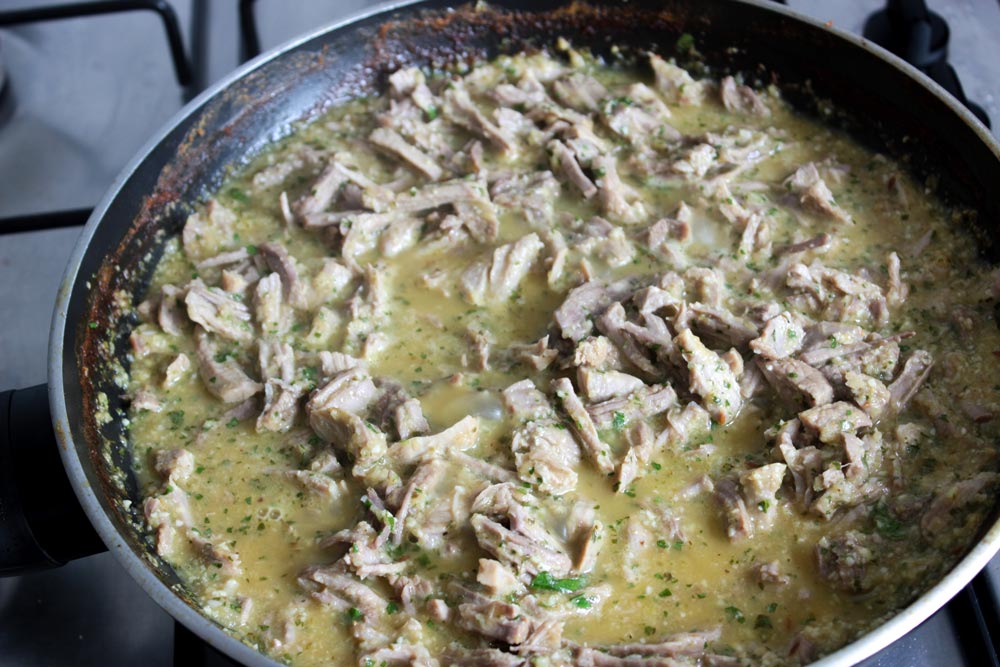 ---
---