Home-made iced tea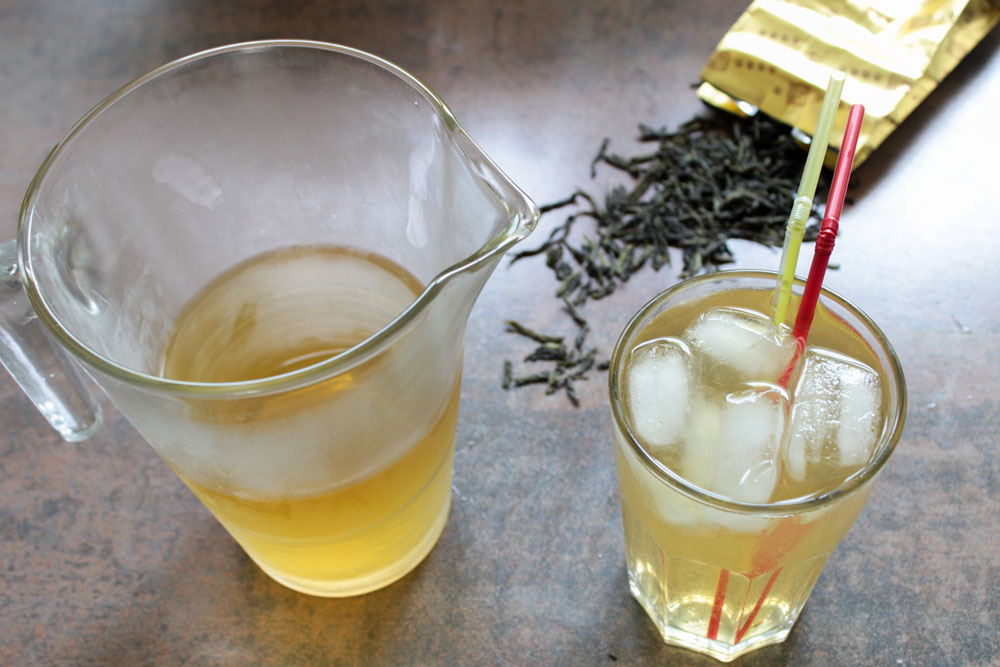 Hot summer days need some nice refreshment. And the best way how to do it is to jump in a water, have some delicious ice-cream or drink some cool drinks. As we don't have any pool, I always have a jar of home-made iced tea in the fridge.
It's easy to prepare and you can play with the flavour and procedure.
I prefer a slow leaching of tea in cold water, which takes longer, but the taste is very pleasant and not so intense. If you do not want to wait, prepare your tea in a classic way — pour the hot water over tea bags (loose tea), let it cool and put it in the fridge.
Adjust the taste with herbs, citrus zest or juice, fruit juice, ginger or with syrups.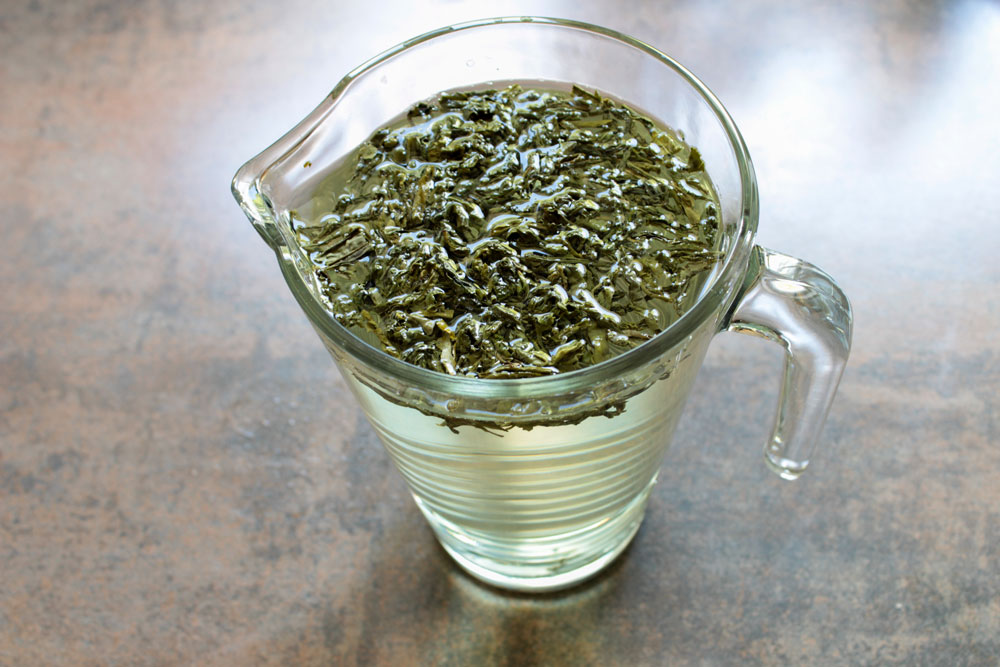 Ingredients (1 l)
Preparation: 5 minutes + 12–24 hours leaching
3 tbsp of tea (green/black) or 5 tea bags
1 l of water
orange or lemon zest, ginger — grated or cut into small pieces, optional to taste
mint, basil, lavender, lemon grass — optional
syrup for sweetening — optional
Instructions
Pour the cold water over the loose tea or tea bags, add citrus zest or herbs (add max. two flavorings), cover with foil, and let it cool for at least 12 hours in the fridge.
After 12 to 24 hours, strain the tea. Serve with pieces of lemon, ice cubes and syrup (if you want sweet tea). Tea can also be served with sugar, but syrup will give it a more appealing flavor. My favourite one is elderflower syrup, but don't be afraid to try any others.
Tip: You can also try the version with hot water. Pour the hot water over tea bags (or loose tea), strain or remove the tea bags after 2 minutes, and let it cool at room temperature. Add herb, citrus zest or any other ingredient and put the whole jug it in the fridge to cool completely. Strain once again before serving.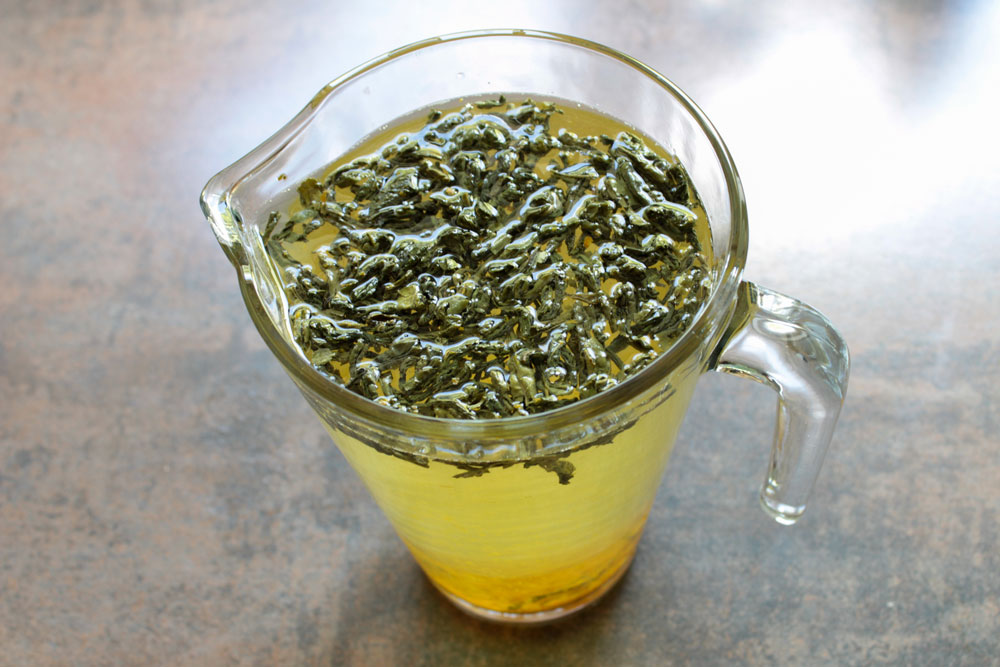 ---
---