Home-made tomato ketchup
Hands up everyone, who loves ketchup. Even those of you, who are ashamed of admitting it. 🙂 If you make home-made tomato ketchup, you will no longer need to hide your love for this "condiment". Ketchup is essential ingredient for variety of great sauces and meals. So, let's make some delicious ketchup and add it to every meal you want.
Ingredients (app. 1,3 l ketchup)
Preparation: 5 hours
3 kg tomatoes, cut into quarters
250 g onion, cut into quarters
30 g fresh ginger, grated – optional
3 garlic cloves
100 ml red wine vinegar
100 g sugar
1 tbsp salt
Spices
1 tsp coriander seeds
1 tsp cinnamon
2 bay leaves
2 cloves
2 allspice berries
8 black peppercorns
3 cardamom pods
3 bird's eye chilies – optional
Instructions
Combine the tomatoes, onion, garlic cloves, ginger, vinegar, salt, sugar, spices and chili in a large saucepan. Adjust the number of bird's eye chili according to your taste.
Crush the whole spices in a mortar, except for cardamon pods. Bring to the boil, then reduce the heat to low, stirring occasionally.
Cook uncovered until all ingredients are cooked enough to be strained through a sieve. Press the mixture through a sieve to extract as much liquid as possible. Return the strained mixture to the clean pot. Bring to a boil and simmer uncovered until the ketchup is thick enough, stirring occasionally.
If necessary, season the ketchup. But keep in mind, that flavors will mature gradually.
Pour the hot ketchup into warm sterilised jars (bottles) and seal immediately. Sterilise in boiling water 20 minutes.
Store in a dry, cool place. Refrigerate after opening.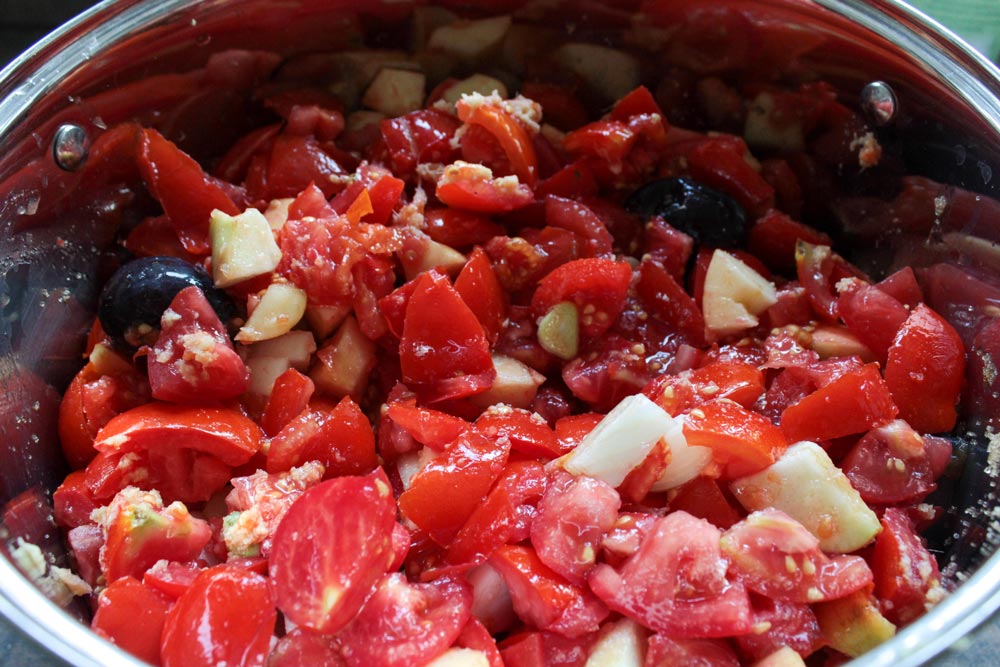 ---
---