Whole-wheat gingerbread cookies with home-made gingerbread spice mix
Can you imagine Christmas without traditional gingerbread cookies? I've already experienced it once, so I can tell that Christmas is much more enjoyable with them.
To enjoy soft gingerbread cookies, follow this recipe. You can even prepare them the last minute before Christmas. Adjust the taste by using various gingerbread spice mix. Do you mind the taste of star anise, cinnamon or cloves? Replace them with vanilla, allspice or cardamom. If you are adventurous type, add little bit of dried chili. You can find below recipe for my homemade gingerbread spice mix.
Enjoy Christmas baking.
Whole-wheat gingerbread cookies
Ingredients (app. 80 gingerbreads)
Preparation: 15 minutes + 24 hours of resting + 40 minutes of baking + 20 minutes preparing the glaze
Dough
400 g whole-wheat flour
140 g icing sugar
1 tsp baking soda
1 tsp gingerbread spice mix
50 g melted butter
2 eggs
2 tbsp honey
1 egg yolk for brushing
Royal icing
200 g icing sugar
1 egg white
few drops of lemon juice
Instructions
Dough
Mix all dry ingredients — flour, icing sugar, baking soda and gingerbread spice mix — in a large bowl. Add melted and cooled butter, 2 eggs, honey and make a compact dough using your hand. Wrap the dough in plastic and let it chill in the fridge overnight.
On the next day, roll out the dough to a 5 mm thick and cut the cookies using various cookies cutters. Don't worry if the dough is too hard to roll out. Be patient and don't give up.
Preheat the oven to 160 °C. Line the baking pan with baking paper, place the gingerbread cookies on it and brush each cookie with egg wash (yolk mixed with a little bit of water) and bake it for 8 to 10 minutes. Once the cookies are baked, remove them from the oven. Transfer the cookies on a grid and allow them to cool down. Store them at a secret place that nobody (except you) can find.
Royal Icing
Sift the icing sugar three times. Mix with egg white and a few drops of lemon juice. Using your hand mix until a thick mixture forms. It takes about 20 minutes. Do not mix it with an electric mixer.
Transfer the icing to a piping bag and go wild decorating. Allow the icing to set for few minutes before eating or putting them in an airtight container. Store in a cool place (not in a fridge).
Home-made gingerbread spice mix (app. 4 tbsp)
Ingredients
Preparation: 5 minutes
10 pcs cloves
1 tsp cardamom seeds
1/4 tsp fennel seeds
1 star anise
1/4 tsp coriander seeds
1 tsp ground cinnamon
1/4 tsp vanilla seeds
Instructions
Put all spices in a mortar (or electric pepper grinder) and grind until all spices are finely ground. Mix well.
Store in an airtight jar.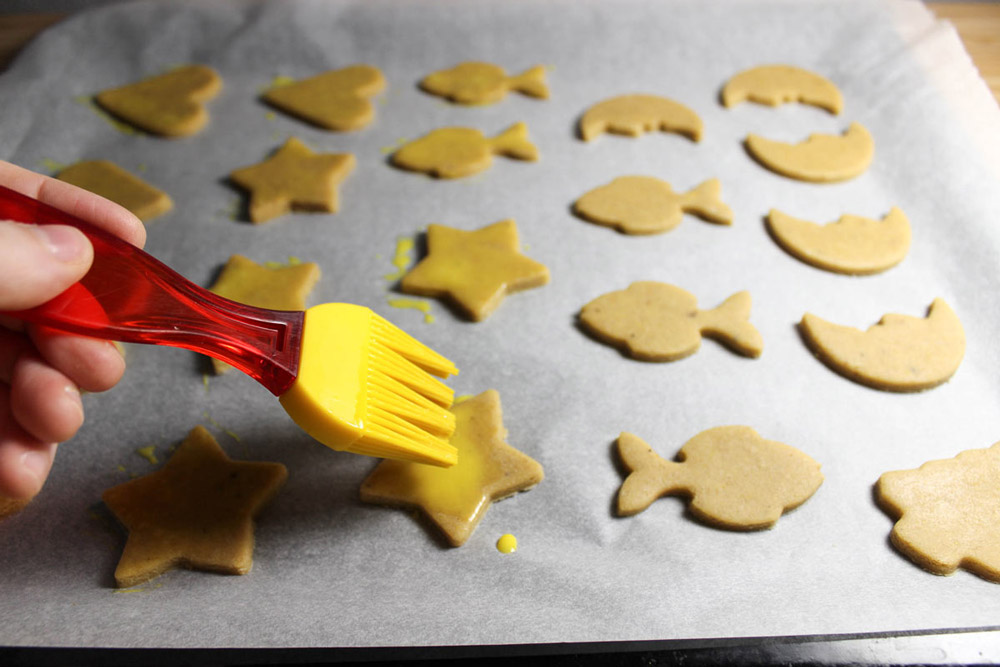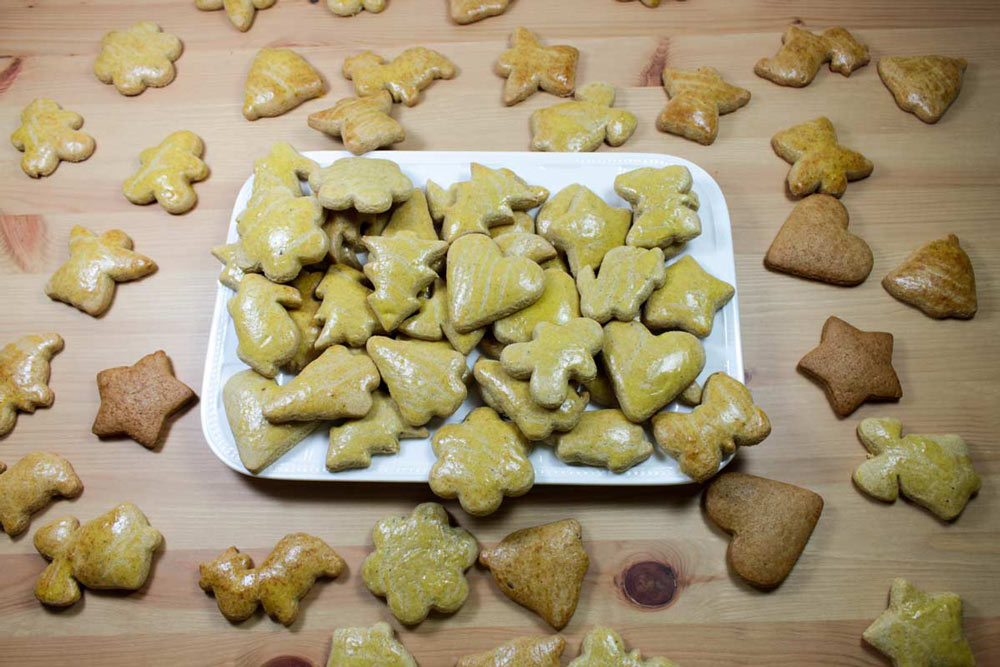 ---
---