Fresh papaya sorbet
Another lovely papaya creation. Today, I've made this easy and fresh sorbet. It's a great treat to enjoy during the sunny days, or anytime you want.
You can prepare both, alcohol or alcohol-free version. Choose what you like and make your own papaya sorbet.
Ingredients (serves 10 or more)
Prep time: 15 minutes + a couple of hours (freezing)
0.5 kg papaya, peeled and seeded, cut into pieces
freshly-squeezed juice from 1 lime (or 1/2 lemon)
zest from 1 organic lime
cane sugar, to your taste
50 ml champagne or sparkling wine — optional
1 tbsp sour cream — optional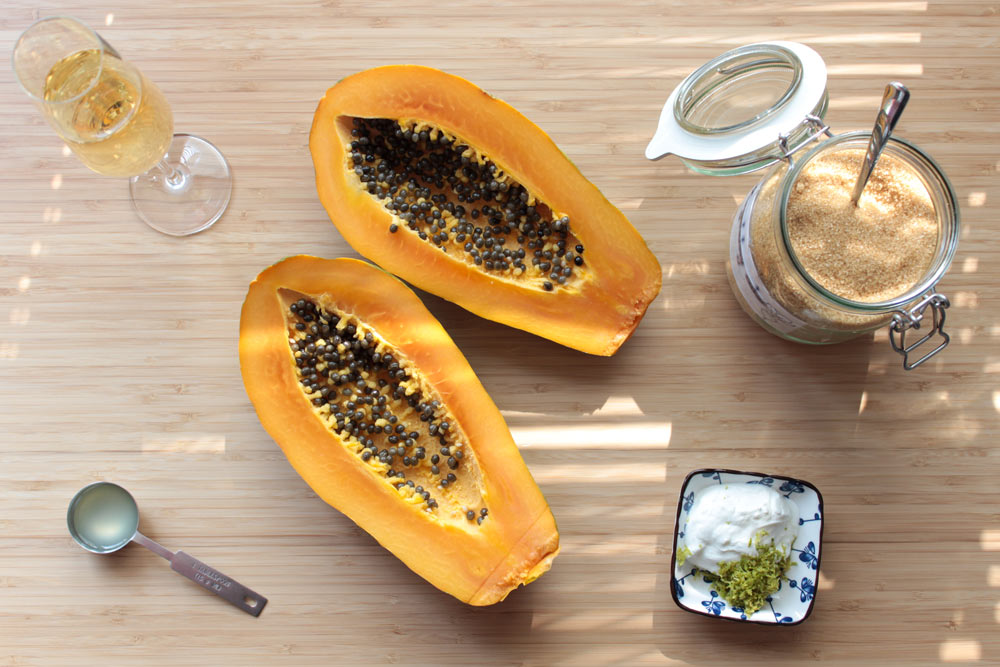 Instructions
Make a papaya purée using hand blender. Add lime juice, lime zest and sugar, and mix well until sugar dissolves. If you prefer alcohol-free version, this is the end of preparation. Pour the papaya purée into an air-tight container and let it freeze for few hours.
For those who prefer sorbet with alcohol, add sour cream to the papaya purée and mix well. Finally, add the champagne or sparkling wine, gently mix and put into an air-tight container. Let it freeze in the freezer.
Remove the sorbet before serving and let it sit at room temperature for 10 minutes. It will ease serving the sorbet. Sprinkle lime juice over sorbet and serve.
Have a fresh day and enjoy the sorbet!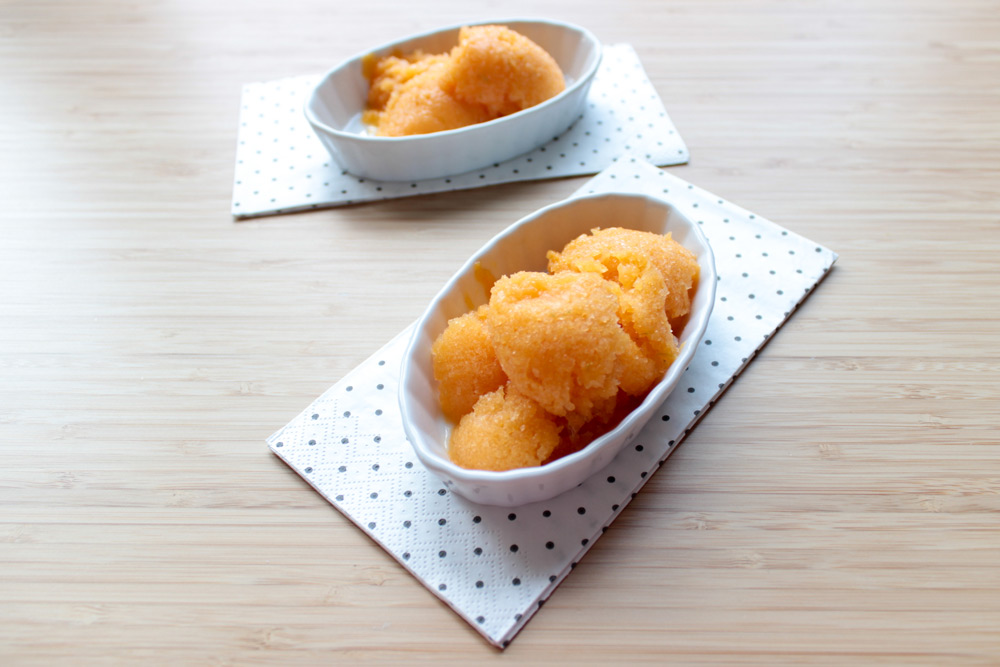 ---
---