Coconut milk rice with mango
Yet another recipe with coconut milk. An easy and delicious dessert that you can eat hot or cold. The pinch of salt, crunchy coconut flakes and mango take this lactose free dessert to a new level.
Of course, you can use cow milk, different fruit and make it without coconut flakes. But then it's another recipe and story. 🙂 Make your own home-made coconut milk and enjoy the simplicity of making it. If you have more coconut milk, use it for this delicious curry chicken with coconut milk.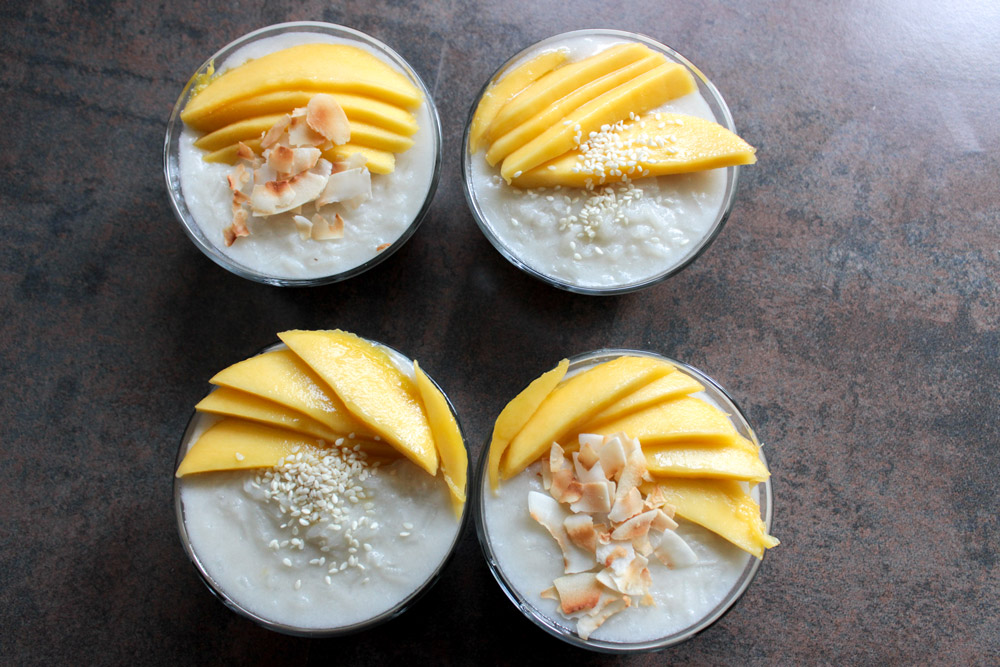 Ingredients (serves 4)
Preparation: 10 minutes + 20 minutes cooking
500 ml coconut milk
100 g arborio rice
1 tbsp vanilla sugar
50–100 g palm sugar (the exact amount depends on your sugar addiction and sweetness of mango)
pinch of salt
dried coconut flakes or sesame seed, dry roasted
mango
Instructions
Place the rice and coconut milk in a pot and bring it to a boil. Add pinch of salt, vanilla and palm sugar at the beginning of boiling. You can also use white or cane sugar, but palm sugar gives it a specific flavor.
Stir occasionally and simmer until the rice is cooked and soaks most of the milk. Rest of the coconut milk helps the rice to be sticky even when it cools down.
Dry roast coconut flakes or sesame seed.
Serve the cooked rice in small bowls. Garnish it with mango slices and sprinkle it with coconut flakes or sesame seeds. Do not sprinkle coconut flakes on the servings you are going to store in the fridge. Cold and wet conditions from the fridge can destroy the delicious crunchiness of dry-roasted coconut flakes.
Serve hot or cold. Store in a fridge and eat it within 2-3 days.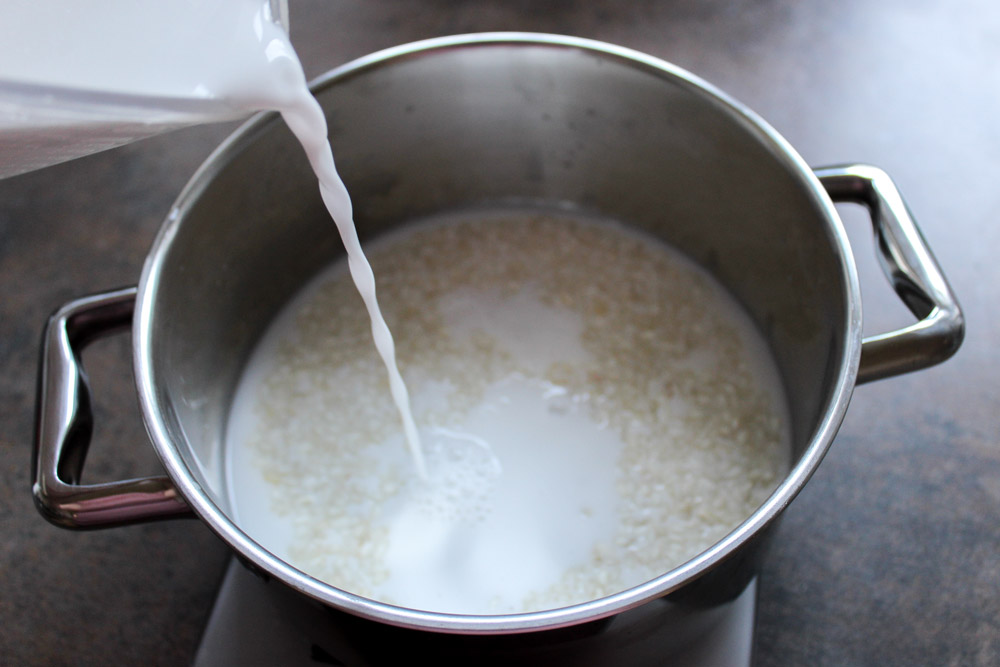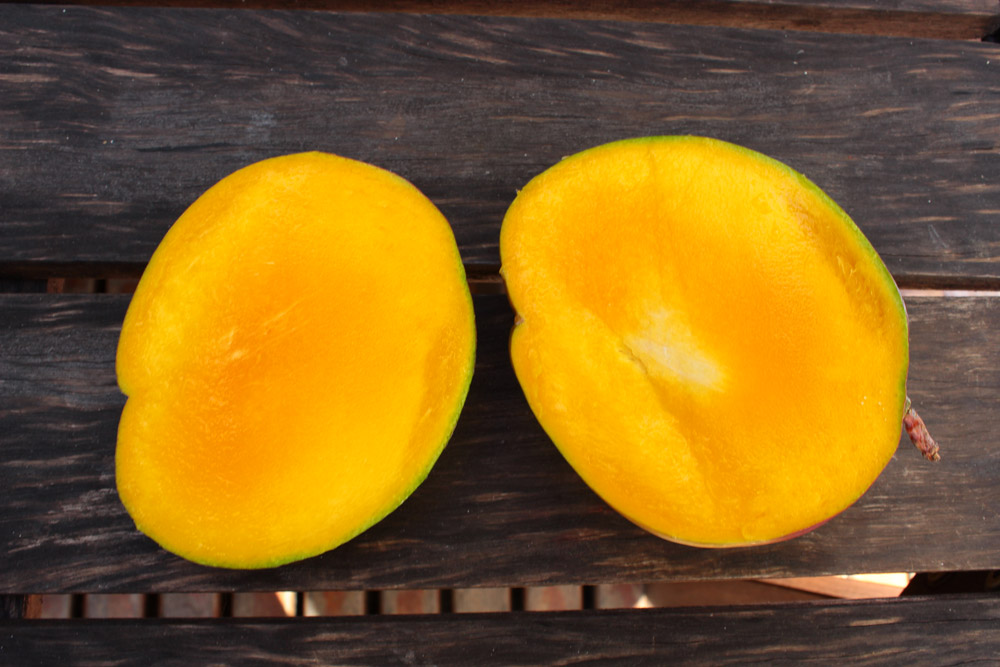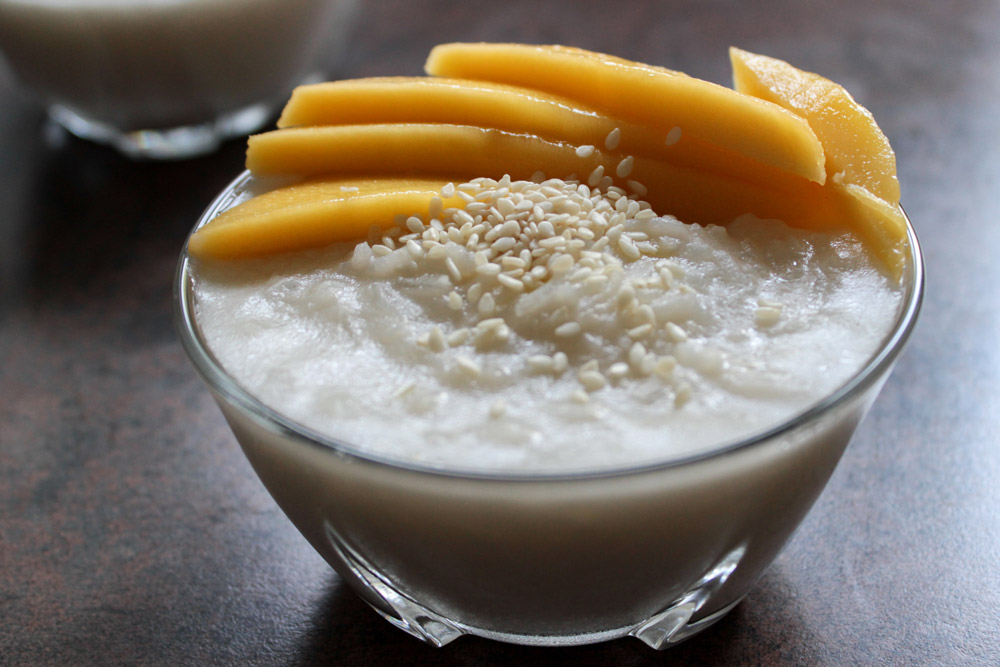 ---
---